---
Age spots are the result of an excess production of melanin, or skin pigment. Doctors don't always know why age spots develop. Skin ageing, sun exposure, or other forms of ultraviolet (UV) light exposure, such as tanning beds, are all possible causes. You're most likely to develop age spots on the areas of your skin that receive the most sun exposure, including:
your face
the back of your hands
your shoulders
your upper back
your forearms
FAQ
Who is at risk for age spots?
People of any age, sex, or race can develop age spots. However, age spots are more common in people with certain risk factors. These include:
being older than 40 years old.
having fair skin.
having a history of frequent sun exposure.
having a history of frequent tanning bed use.
What are the treatments for age spots and pigmentation?
Age spots and pigmentation can be treated with chemical peels (Medik8 White peel/ Obagi blue radiance peel) over a course of 6 weekly treatments, however more treatments may be required depending on pigment depth. Best results are achieved using Medik8 homecare range alongside the treatments.
Laser skin rejuvenation can also treat pigmented lesions, great for treating single spots or areas of deeper pigmentation. Results can be seen even after the first treatment. A combination of both treatments can be done depending on client suitability.
What causes age spots and pigmentation?
Age spots are the result of an excess production of melanin, or skin pigment. Over exposure from UV rays from the sunlight or tanning beds is the most common cause of skin spotting. Excessive melanin production can cause certain areas of the skin to become darker than the surrounding areas.
Some people have a hereditary predisposition to age spots. Age spots may develop at an early age, even in childhood, though they are more common in older people, especially in those who have spent too much time in the sun.
How many treatments will I need to see results?
Some age spots may reduce even after the initial patch test, however depending how large the pigmentation is and how deep its underlying in the skin will determine how many treatments will be needed. Usually around 3-6 treatments are needed at intervals of 2-4 weeks.
What type of age spots/pigmentation is suitable for treatment?
Only non-raised pigmented lesions can be treated, examples are; Macule (café au laits), solar lentigo sun spots/age spots and freckles.
---
Treatments that can help
---
These treatments can help with this condition.
Lorna R
"I've had anti-wrinkle injections and fillers over the last year with Nishi! I have been amazed how natural my skin has looked after treatment, leaving my skin energised and refreshed. I can't wait to visit her new clinic for further treatment. Nishi is a lovely, caring professional."
Claire Laverick
"I've had both anti-wrinkle and filler treatments from Nishi over the course of a few years. I have always been extremely happy with the results. I return to Nishi time and time again because she is so professional and produces optimal results each time. Nishi also puts you at ease and I always leave with a smile on my face!"
Tricia
"I love Nishi, she is so sweet, gentle and so professional. I have been so happy with my fillers, they look natural and make me feel 10 years younger. I look forward to seeing Nishi in the new clinic."
Kelly
"Always professional and polite. I've never been unhappy with Nishi's treatments, I wouldn't go anywhere else. Looking forward to visiting the new clinic. It's guaranteed to be a success."
Mamata
"What can I say? You have been so welcoming and warm towards patient care. You are such an amazing person. I absolutely love the enhancement!! You break the stereotype of the 'plastic look'. I had anti-wrinkle injections and filler done. Pain – minimal. I absolutely love it! When I apply my make up, it is so natural, people can't even tell the difference. I am super excited for Dr Nishi's new clinic in Sunningdale."
Wendy Birce
"Love Nishi! She is so professional and caring! Not only is she an amazing dentist she is fabulous and very good with aesthetic treatments. I'm very impressed with the before and after pictures. Very happy with the treatments."
Louise C
"I am loving my new lips!! Can't stop looking at them. I'm very happy with the treatment Nishi has done for me. This is my second time having fillers. I couldn't thank her enough for how fantastic and very patient she was with me. I will certainly be coming back to her, also friends and family have now booked in with Nishi. Great and relaxed service, she's very skilled on what she does."
Blog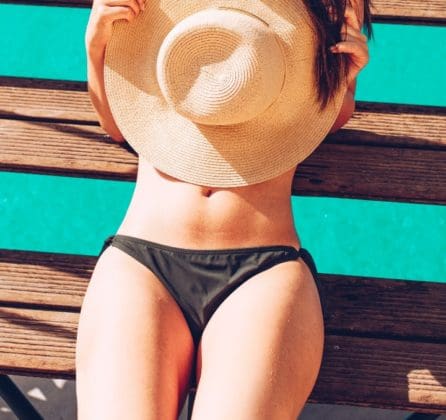 Enjoy 50% off CoolSculpting in time for Summer with Wentworth Aesthetics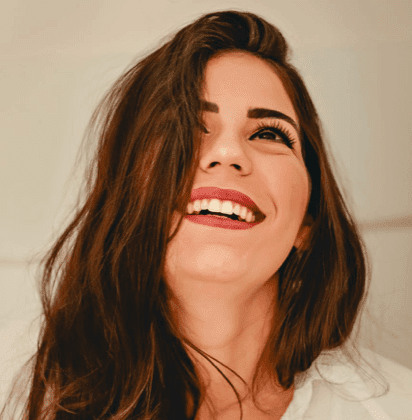 Enjoy Balanced and Beautiful Lips with Belotero® at Wentworth Aesthetics