---
This website privacy policy describes in detail how Wentworth Aesthetics protects and uses the information you supply to us when you use this website. If you are asked to provide information or data when using this website, it will be used only in the ways outlined in this privacy policy.
This policy is updated regularly. The latest version is published on this page. This website privacy policy was updated on: 5th February 2019.
If you have any questions about this policy, please contact us via the Wentworth Aesthetics contact page.
Introduction
We collect and use certain information about users in order to provide products and services via the Wentworth Aesthetics website, and to enable the functions on our website to work better for visitors. We will also collect information on this website to better understand how visitors use the website and to present relevant, topical and timely information to them.
Data
We might collect the following information on this website:
Your name
Website usage data
Other information relevant to client enquiries
Contact information, including your email address
Demographic information
How Data Is Used
Collecting the data listed above helps us understand what you are looking for when you use the our website. This enables us to deliver improved products and services to you.
We may use your data:
For our own internal records
To improve the services we provide our users
To contact you in response to an enquiry
To customise the website for your preferences
If you subscribe to our newsletter, we will you emails about products, services, treatment offers and other things we think might be relevant to you
Wentworth Aesthetics Uses Cookies
What is a cookie?
A cookie is a small file that is placed on your computer's hard drive which enables us to identify your computer as you browse our website and navigate to different pages. Cookies allow websites and applications to store your preferences in order to present content, options or functions that are specifically targeted to you. They also enable us to see information, such as how many people use the website, and the pages they visit during their session.
How do we use cookies?
We may use cookies to analyse web traffic using an analytics package. Aggregated usage data helps us to improve the website structure, design, content and functions.
Cookies DO NOT provide Wentworth Aesthetics with access to your computer or any information about you, other than that which you choose to share with us.
How can you control cookies?
You can use your web browser's cookie settings and preferences to determine how websites you visit can use cookies. If you don't want our website to store cookies on your computer or device, you can set your web browser to refuse cookies, but note that doing this may affect how our website functions, and some pages and services will become unavailable to you. Unless you have changed your browser to refuse cookies, our website will always issue cookies.
Controlling your personal information
When you fill in a form or provide personal details on our website, you will see one or more tick boxes allowing you to:
Opt-in to receive marketing communications from Wentworth Aesthetics
If you have agreed that we can use your information for marketing purposes, you can change your mind easily by simply emailing us to opt out.
Any personal information we hold about you that you have chosen to share with us is stored and processed under our data protection policy, in line with the Data Protection Act 1998.
Security
We will hold your information securely. To prevent unauthorised disclosure or access to your information, we implement strong physical and electronic security safeguards. We follow procedures to ensure we work with all personal data in line with the Data Protection Act 1998.
Wendy Birce
"Love Nishi! She is so professional and caring! Not only is she an amazing dentist she is fabulous and very good with aesthetic treatments. I'm very impressed with the before and after pictures. Very happy with the treatments."
Lorna R
"I've had anti-wrinkle injections and fillers over the last year with Nishi! I have been amazed how natural my skin has looked after treatment, leaving my skin energised and refreshed. I can't wait to visit her new clinic for further treatment. Nishi is a lovely, caring professional."
Kelly
"Always professional and polite. I've never been unhappy with Nishi's treatments, I wouldn't go anywhere else. Looking forward to visiting the new clinic. It's guaranteed to be a success."
Mamata
"What can I say? You have been so welcoming and warm towards patient care. You are such an amazing person. I absolutely love the enhancement!! You break the stereotype of the 'plastic look'. I had anti-wrinkle injections and filler done. Pain – minimal. I absolutely love it! When I apply my make up, it is so natural, people can't even tell the difference. I am super excited for Dr Nishi's new clinic in Sunningdale."
Tricia
"I love Nishi, she is so sweet, gentle and so professional. I have been so happy with my fillers, they look natural and make me feel 10 years younger. I look forward to seeing Nishi in the new clinic."
Claire Laverick
"I've had both anti-wrinkle and filler treatments from Nishi over the course of a few years. I have always been extremely happy with the results. I return to Nishi time and time again because she is so professional and produces optimal results each time. Nishi also puts you at ease and I always leave with a smile on my face!"
Louise C
"I am loving my new lips!! Can't stop looking at them. I'm very happy with the treatment Nishi has done for me. This is my second time having fillers. I couldn't thank her enough for how fantastic and very patient she was with me. I will certainly be coming back to her, also friends and family have now booked in with Nishi. Great and relaxed service, she's very skilled on what she does."
Blog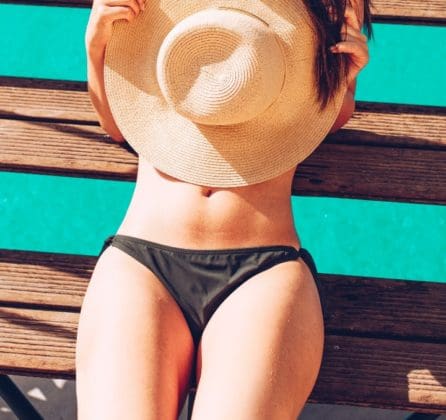 Enjoy 50% off CoolSculpting in time for Summer with Wentworth Aesthetics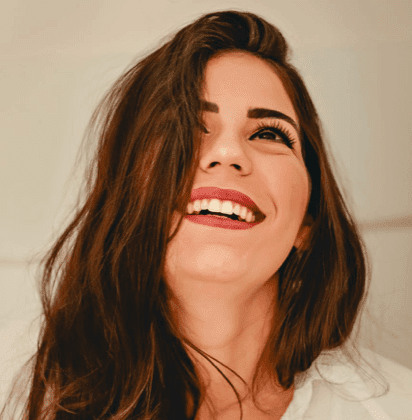 Enjoy Balanced and Beautiful Lips with Belotero® at Wentworth Aesthetics