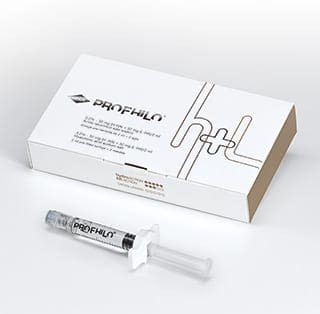 ---
Profhilo skin strengthening Ascot, Berkshire utilises a process called 'Bioremodelling' which is an innovative approach to anti-aging which counteracts skin laxity of the face and in areas traditionally difficult to treat, such as the neck, décolleté, hands and arms. It uses ULTRAPURE hyaluronic acid in compliance with European and FDA standards.
Profhilo contains one of the highest concentrations of hyaluronic acid and delivers a prolonged efficacy without the addition of cross-linking chemical agents. Profhilo delivers great results as a treatment on its own or in combination with other aesthetics treatments currently on offer. For more information on profhilo skin strengthening Ascot, contact us.
FAQ
What does Profhilo do?
As a stabilised product Profhilo lasts in the skin around 28 days. During this time the stimulation of 4 different types of collagen and elastin takes place by slow release of HA.
The stimulation results in significant tissue improvement. Therefore we cannot say that Profhilo is a skin booster as it also has a significant tightening / lifting effect on the tissue.
Clinical data confirm improvements in skin texture, elasticity and hydration with an immediate tightening effect.
What are the advantages of Profhilo over other treatments?
In Profhilo, L-HA is released slowly from the HA hybrid complexes and therefore does not trigger the first inflammatory cytokines making it very biocompatible. It also increases patient comfort during and after treatment and provides hydration to the skin especially in the epidermis – the Hydro effect.
H-HA in Profhilo provides a stable HA architecture in the dermis. This gives a volumetric effect – the Lift effect.
Another advantage of the stable co-operative hybrid complex when compared to H-HA and L-HA is the increase in the expression levels of type I and type III collagen in fibroblast and type IV and VII collagen in keratinocytes.
This results in improved skin quality and skin hydration both in the dermis and epidermis. There is also increased production of endogenous HA and elastin giving the skin a more youthful look.
How long does it take to work?
Profhilo treatment is carried out over 2 visits, spaced 4 weeks apart. Results can vary from person to person however after this second visit, you will start to see your optimal results.
Enquire about this treatment
To find out more or book an appointment please contact us.
Contact us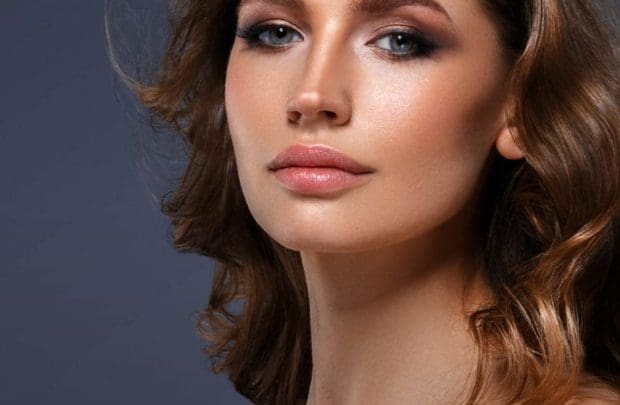 ---
You may be interested in
---
Browse similar treatments that may be of interest to you.
Claire Laverick
"I've had both anti-wrinkle and filler treatments from Nishi over the course of a few years. I have always been extremely happy with the results. I return to Nishi time and time again because she is so professional and produces optimal results each time. Nishi also puts you at ease and I always leave with a smile on my face!"
Louise C
"I am loving my new lips!! Can't stop looking at them. I'm very happy with the treatment Nishi has done for me. This is my second time having fillers. I couldn't thank her enough for how fantastic and very patient she was with me. I will certainly be coming back to her, also friends and family have now booked in with Nishi. Great and relaxed service, she's very skilled on what she does."
Wendy Birce
"Love Nishi! She is so professional and caring! Not only is she an amazing dentist she is fabulous and very good with aesthetic treatments. I'm very impressed with the before and after pictures. Very happy with the treatments."
Mamata
"What can I say? You have been so welcoming and warm towards patient care. You are such an amazing person. I absolutely love the enhancement!! You break the stereotype of the 'plastic look'. I had anti-wrinkle injections and filler done. Pain – minimal. I absolutely love it! When I apply my make up, it is so natural, people can't even tell the difference. I am super excited for Dr Nishi's new clinic in Sunningdale."
Tricia
"I love Nishi, she is so sweet, gentle and so professional. I have been so happy with my fillers, they look natural and make me feel 10 years younger. I look forward to seeing Nishi in the new clinic."
Lorna R
"I've had anti-wrinkle injections and fillers over the last year with Nishi! I have been amazed how natural my skin has looked after treatment, leaving my skin energised and refreshed. I can't wait to visit her new clinic for further treatment. Nishi is a lovely, caring professional."
Kelly
"Always professional and polite. I've never been unhappy with Nishi's treatments, I wouldn't go anywhere else. Looking forward to visiting the new clinic. It's guaranteed to be a success."
Blog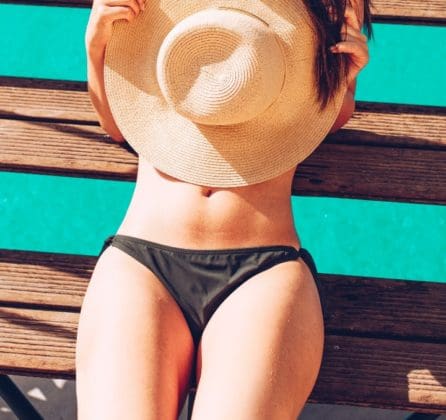 Enjoy 50% off CoolSculpting in time for Summer with Wentworth Aesthetics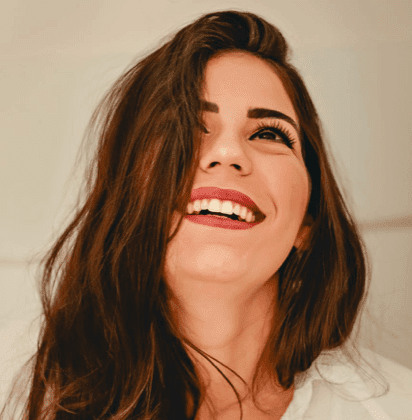 Enjoy Balanced and Beautiful Lips with Belotero® at Wentworth Aesthetics